Card modelling - further techniques
Page last updated 3 March 2009
Page produced in conjunction with the Welsh Patentless Cardboard Chimney Company The featured kit is the first in a range of card locomotive kits in 4mm covering Welsh Narrow Gauge prototype's. (WPCCC web site URL = http://cardmodellocos.wordpress.com/). RUSSELL is for sale at the WHHR [Welsh Highland Heritage Rly] shop.All proceeds go towards the re-building of RUSSELL. See their shop at http://www.whr.co.uk/index.php?pid=5 'Phone orders - ring 01 766 513402.
Card modelling offers you the opportunity to build small models with simple tools without breaking the bank if you buy several models and go back for another try as your skills improve. Here are some further tips from card kit modeller Keith Hunt.
Dishing (For example to form a smoke-box door) Back to top
Picture 1 of 2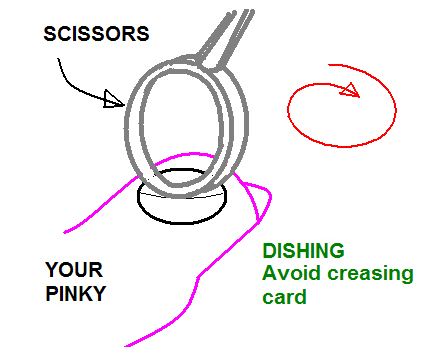 Picture 2 of 2
Cutting or chopping out a hole
An alternative option is to use a leather punch if you have one available.
Using a file to make and shape holes
Two images showing the technique for folding and cutting double side parts Back to top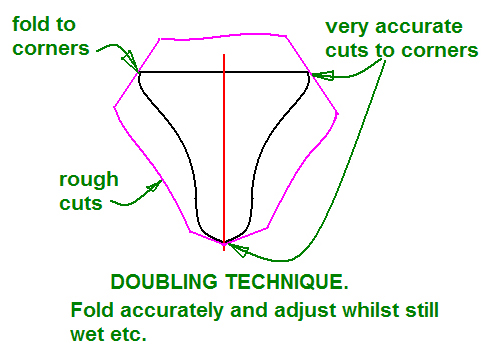 A technique to form an odd shaped curve in a part. Back to top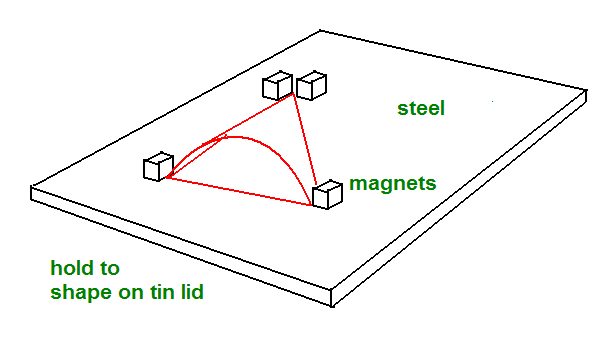 A method to add stiffening inside closed sections, tanks etc.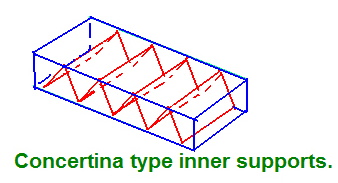 Card modelling examples Back to top
If any reader has any doubt about the quality that can be achieved with card as a modelling medium the buildings on the Pendon museum layout will put those doubts fully to rest.